Liquid Metering Pump Magnetic Pump Chemical Metering Pump For Filling Machine
Electromagnetic Dosing Pump
CX-MP series mini gear pump is a special reinforced PEEK material gear and bearing, high-precision ceramic shaft, one-time injection molding gear;The product has ultra high service life , wear-resisting type.
It is the ideal choice for conveying corrosive liquid, wear liquid and high temperature liquid with small flow, high pressure and no pulsation.
Displacement(CC/R): 0.07CC,0.15CC,0.3CC,0.6CC,0.9CC,1.5CC,3.0CC,6.0CC,12CC
Application:
water ethylene glycol chemical
anticorrosive chemical dosing pump
alcohol acid
corrosive liquid plastic chemical
circlating water H2O2 Hydrogen Peroxide
food grade honey
high temperature wax
...

Product advantages
Smooth transmission, no pulse, no noise, accurate calculation, high repeatability;
The pump body is made of high-performance stainless steel, with extremely high wear resistance and long service life;
The product has low power consumption and little heat, and can work continuously for 24 hours.
Exquisite and compact, according to convenient and flexible, easy to maintain the equipment;
The use of high-performance magnetic drive, good sealing, really achieve zero leakage;
The pump body can be made of 304/316/ Hastelloy/, titanium alloy and engineering plastics, suitable for the vast majority of chemical media
With excellent corrosion resistance, widely used in most chemical medium transport;
Advanced processing equipment, stable and reliable product quality;
Tungsten steel gears are suitable for medium containing small particles;
High efficiency and energy saving, easy maintenance, low installation cost, long service life:
Diversified drive, wide application in the industry, complete models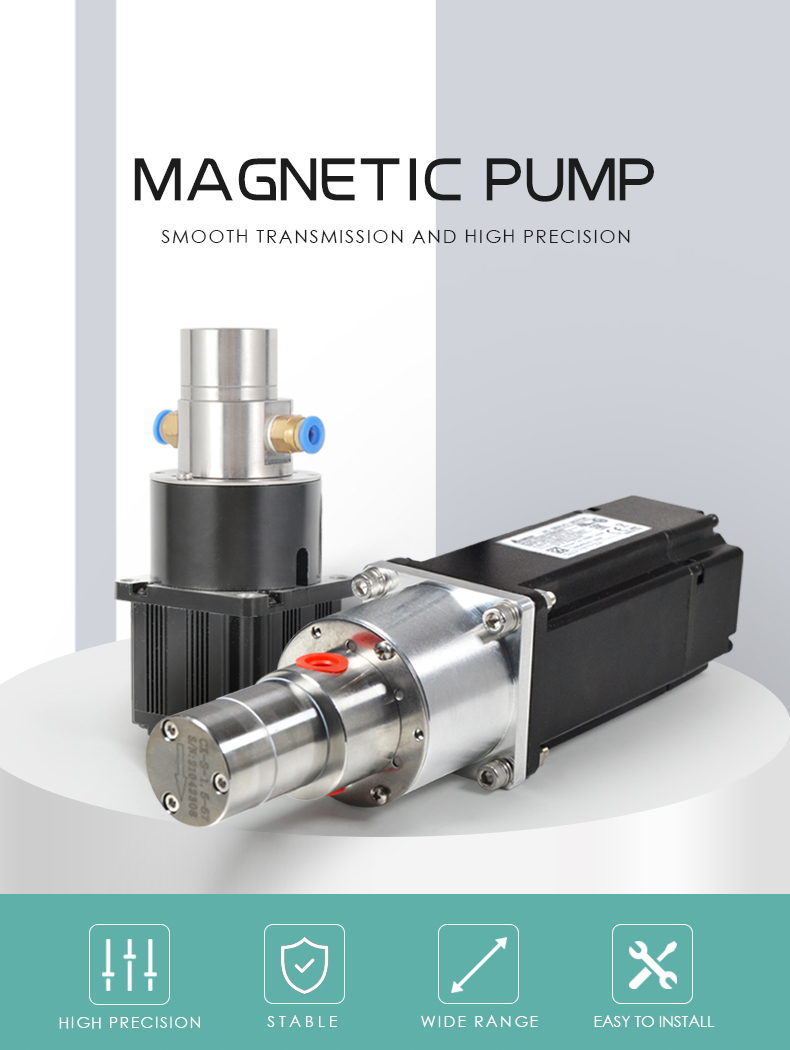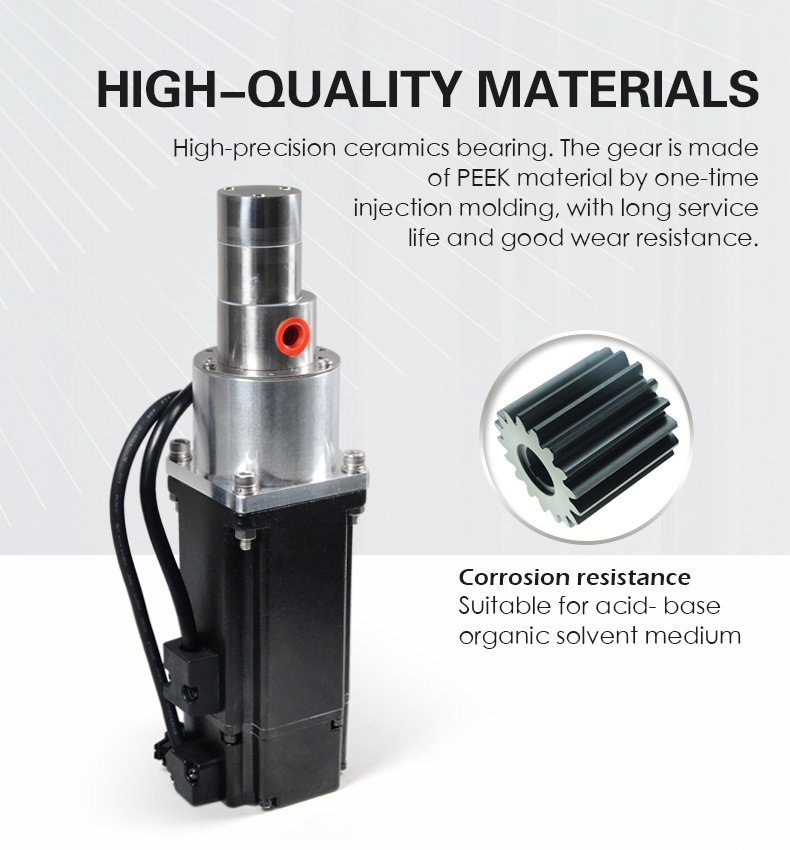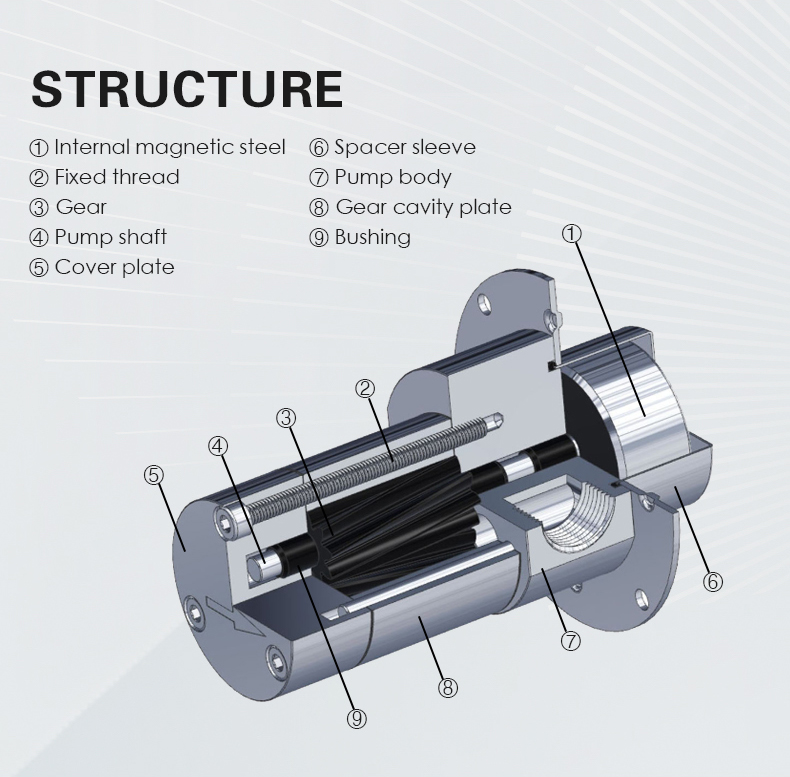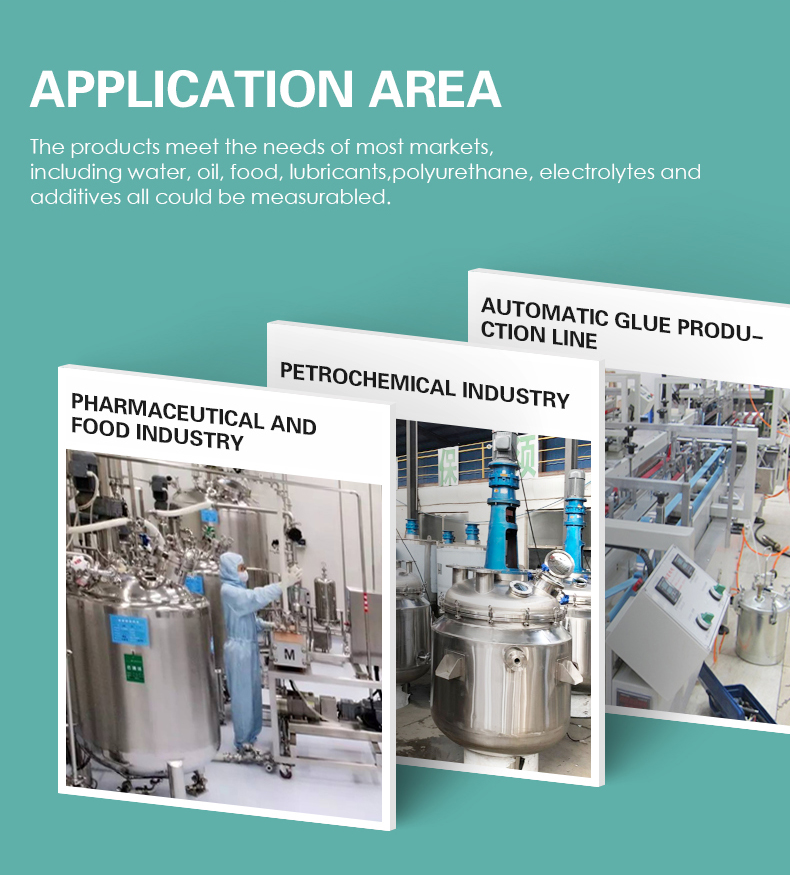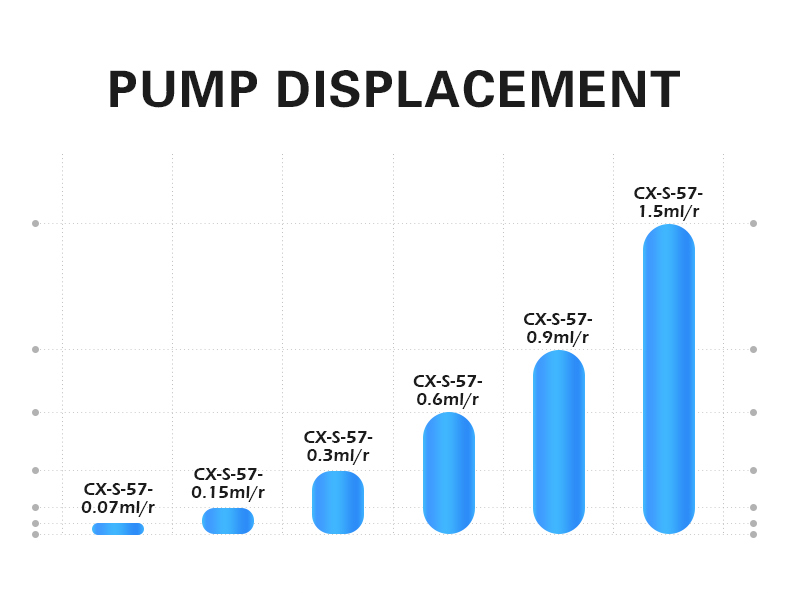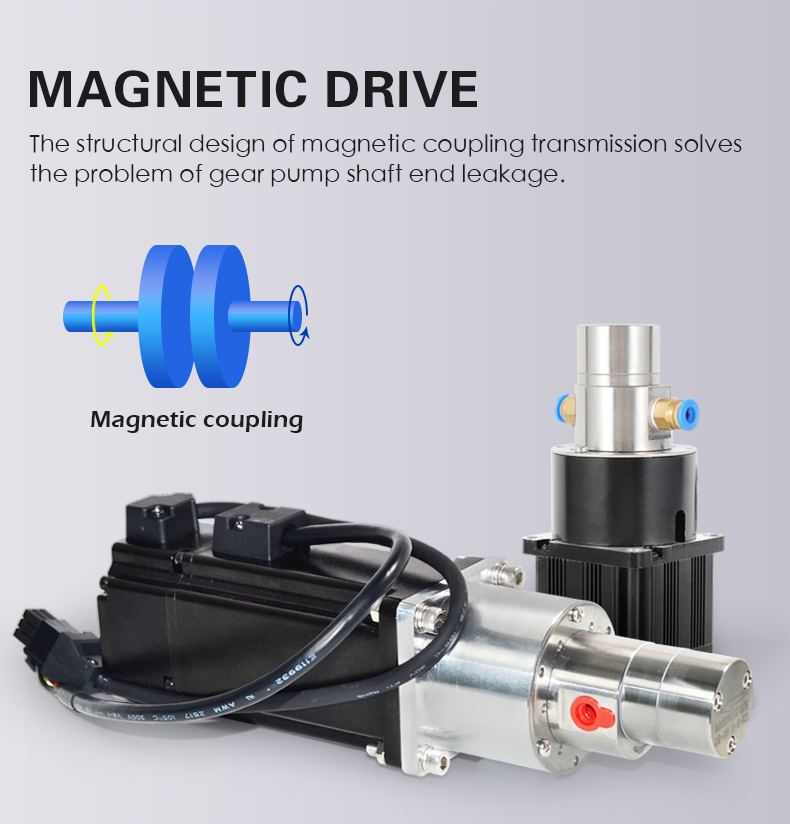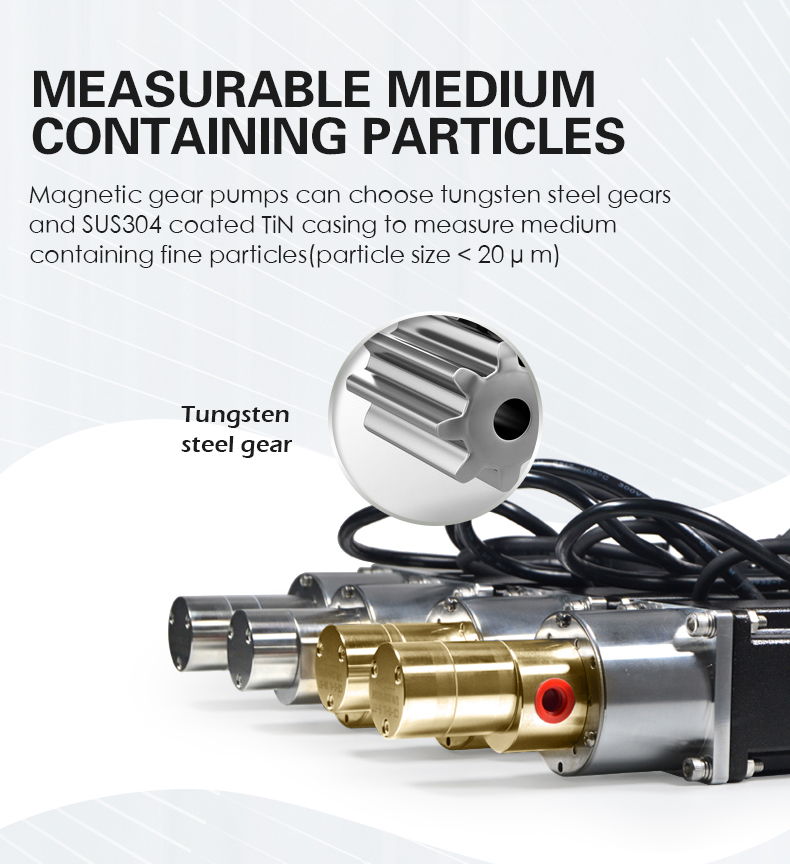 Miniature gear pump is a special reinforced PEEK material made of gears and bearings, high-precision ceramic shaft, one injection molding gear; The product has an ultra-high service life
and wear-resistant type. It is an ideal choice for transporting small flow, high pressure, and no pulsation corrosive liquids, abrasive liquids, and high-temperature liquids.