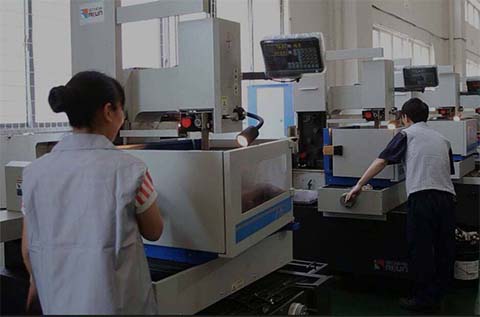 In 2008, a resounding brand - Shanghai CIXI Instrument Co., Ltd. was born in Shanghai which is China's largest economic center and trade port. The company is located in Caohejing Hi-Technology Park, Songjiang District, Shanghai.
It is an automated instrumentation company which integrates development, design, manufacturing, sales and service.
Quality Make the Dream Come True,Technology Create Future.
Shanghai CIXI Instrument Co., Ltd. has a technical team of seeking truth, refinement and innovation. It has all kinds of professional and technical personnel to carry out comprehensive control on the quality and stability of the company's products. The company has a complete R&D system. The product design adopt the most advanced three-dimensional design both from conception and stereotype to ensure the scientific and agile of each component.
All use Siemens CNC machining center to ensure the quality of our instruments. Cutting precision is up to 0.001mm, the production process is strictly implemented ISO9001 standard, and there are measurement certification, explosion-proof certification, CE certification, SGS certification, etc. So that you can buy instruments with German quality in China.
At present, the CIXIFM production line has included flow meter, level meter, pressure and temperature instruments. The company committed to be a leading supplier of process automation instruments and make a contribution to Made in China 2025. It's Main hot products include ultra-micro oval gear flow meter, micro gas flow meters, turbine, electromagnetic, thermal mass gas flow meters, radar, ultrasonic and other liquid level gauges, various pressure and temperature sensors.
The business is spread all over the country and exported to more than 70 countries in Europe, South America, North America, Southeast Asia , Africa and so on.
Shanghai CIXI Instrument Co., Ltd. has become an outstanding leader in China's automation instrument and instrument industry by relying on the solid and stable professional foundation in the past, and constantly improving the professional level.
Professionals create brands and integrity shapes the future. From a spirit to a brand, Shanghai CIXI Instrument Co., Ltd. is increasingly becoming a flag in the Chinese automation industry.