CIXI micro gear flow meter use for Polyurethane resin glue high viscosity liquid fluid
Winny sales01@cxflowmeter.com from Shanghai Cixi Instrument Co., Ltd. will introduce you the application fields and features and advantages of CIXI micro flowmeters.
Applications
The M series oval gear flowmeter is mainly used for the measurement of lubricating oil, grease and low viscosity liquids.
Representative industries include toilet sanitary ware test bench, common rail nozzle test bench, fine chemical industry, chemical experiment solvent ratio, etc.
Measurable viscosity up to: 1 million cP media. Low vibration and noise when working,
G series is mainly used for dispensing, gluing and quantitative two-component polyurethane glue,
aiming at high viscosity and high resolution flow detection. Measurable viscosity up to
CIXI P series flow meters are all made of corrosion-resistant materials, resistant to acids, alkalis and various solutions, and are suitable for accurate
metering of variouschemical medium and low viscosity that cannot be in contact with metals such as stainless steel. Used in the chemical industry or
reactor flow monitoring. Small vibration noise during working, convenient installation.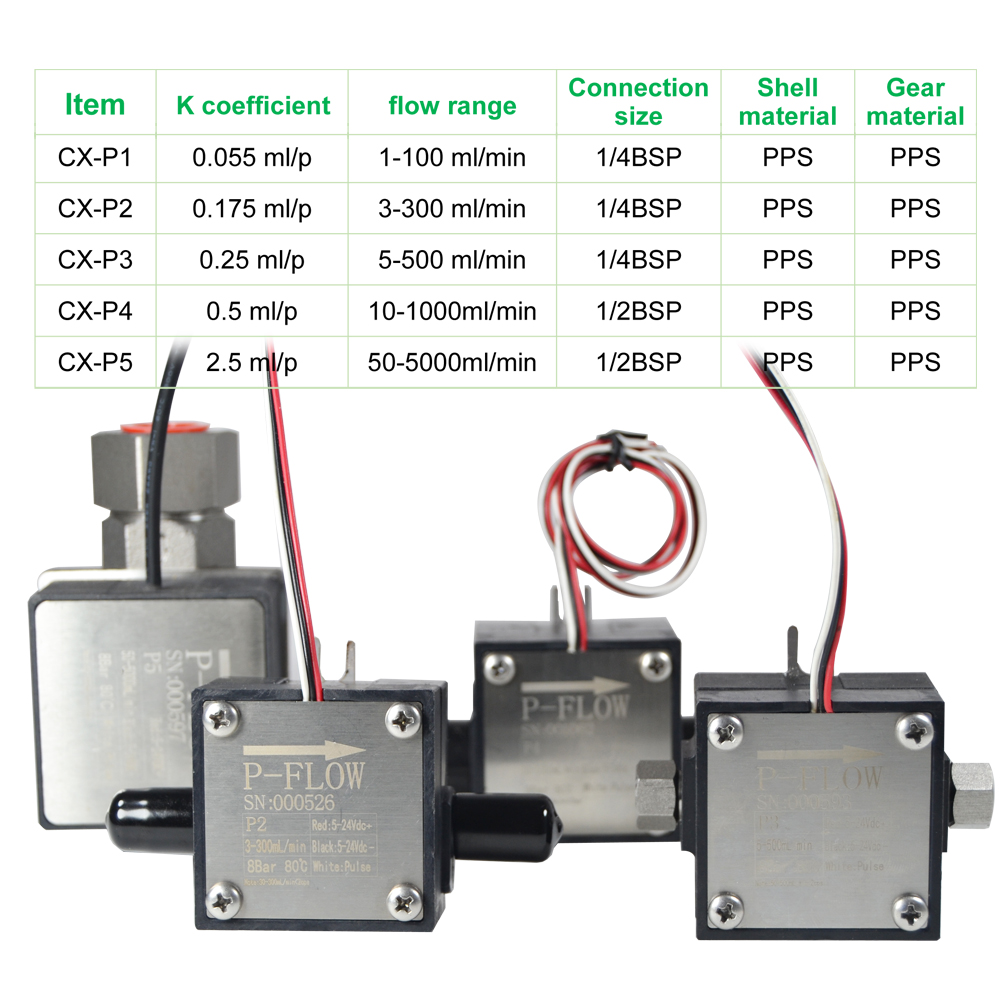 High resolution gear flow meter For high viscosity medium, it is necessary to carry out precise measurement of trace liquid
under low resistance (pressure loss).
Even in the case of extremely slow gear rotation, a small amount of rotation can still give enough pulse number.
| | | | | | |
| --- | --- | --- | --- | --- | --- |
| Model | Resolution | Connection size | Flow range | Gear material | Shell material |
| G0.015AL-HR-SW | 0.00025ml/P | G1/8 | 0.004~500mL/min | SS316L | AL |
| G0.025AL-HR-SW | 0.0006ml/P | G1/8 | 0.008~1L/min | SS316L | AL |
| G0.04AL-HR-SW | 0.0008ml/P | G1/4 | 0.02~2L/min | SS316L | AL |
| G0.2AL-HR-SW | 0.003ml/P | G3/4 | 0.16~8L/min | SS316L | AL |
| G0.4AL-HR-SW | 0.006ml/P | G1/2 | 0.2~20L/ min | SS316L | AL |
| G1.0AL-HR-SW | 0.01ml/P | G1/2 | 0.4~40L/ min | SS316L | AL |
| G2.0AL-HR-SW | 0.02ml/P | G3/4 | 1~60L/min | SS316L | AL |
High pressure plate mounting gear type flow meter
Technical Parameters
Low vibration and noise during working, easy to installMeasurable viscosity up to:1000000cpMeasurement accuracy:0.5%Wide measuring range up to 100:1
Power supply 5-26VDCWorking temperature:-40~100℃Above 120℃ can be customizedPressure : 400bar, Above 400bar can be customized
Output signal: ultra high frequency square wave pulse output Customized integrated display
Product applications
Plate mounting type high pressure positive displacement meter, used for continuous or intermittent precision measurement of liquid in the pipe flow or instantaneous flow.
Suitable for heavy oil, polyvinyl alcohol, resin and other high-viscosity and high-pressure places, professional application in polyurethane foaming machine industry,
the precision can reach 0.5%, repeat accuracy is 0.2%, accurate measurement of tiny flow in high-pressure situations;The installation size can be compared with German Kracht VC series.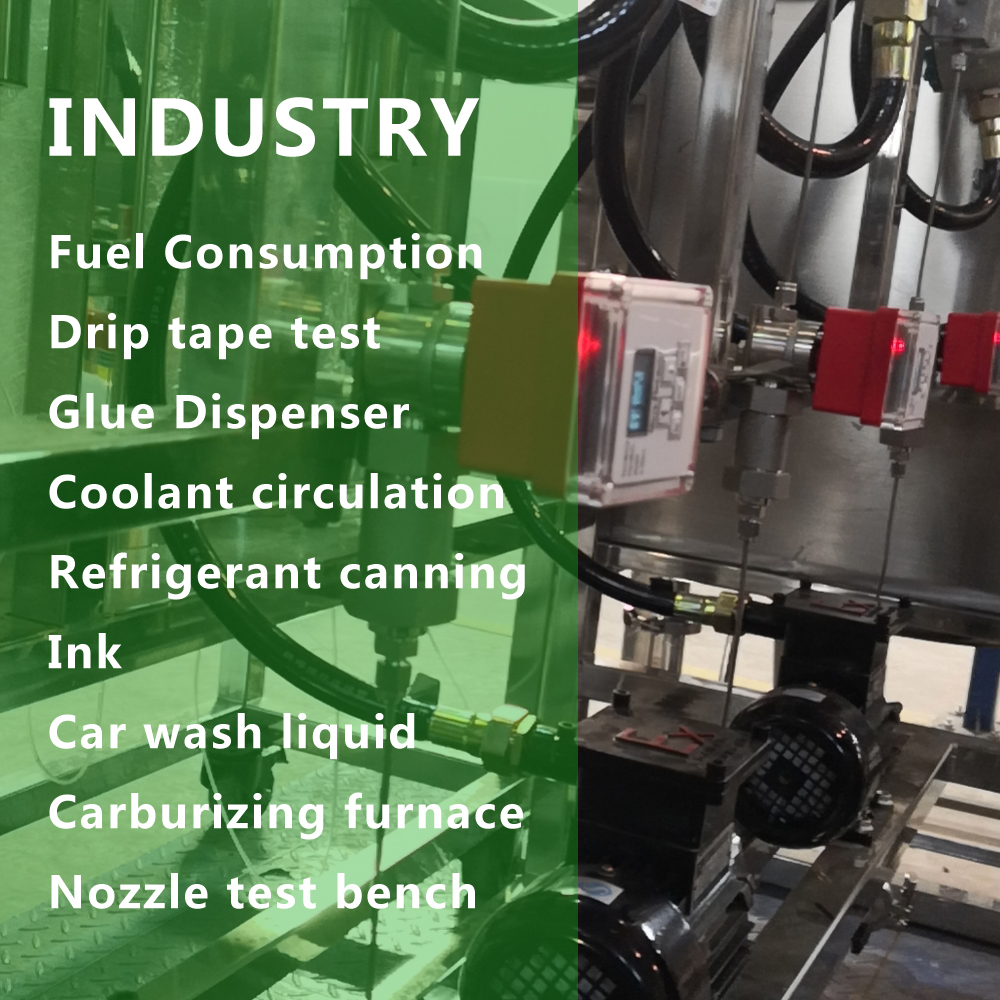 Can be integrated display or with DC8Sremote digital display.4-20mA analog output,
Modbus RTU 485 communication, cumulative alarm, instantaneous alarm, etc.




If you want to know more about the application and quotation of CIXI micro gear flowmeter, please contact winny:sales01@cxflowmeter.com