Electromagnetic flowmeters are supplied in several ways
Electromagnetic flow meter, there are several kinds of power supply way electromagnetic flowmeter has become chemical companies a matter of measuring flow meter, if liquid has the conductivity of the corresponding, can choose electromagnetic flowmeter in flow measurement, as a characteristic quality flowmeter calibration work, electromagnetic flow meter in the water, waste water, sulfuric acid, ammonia and other conductive liquid application more.Electromagnetic flowmeter is different from volumetric flowmeter. The work of electromagnetic flowmeter depends on the supply of electric power. For different working conditions, there are three key modes of power distribution of the flowmeter at present.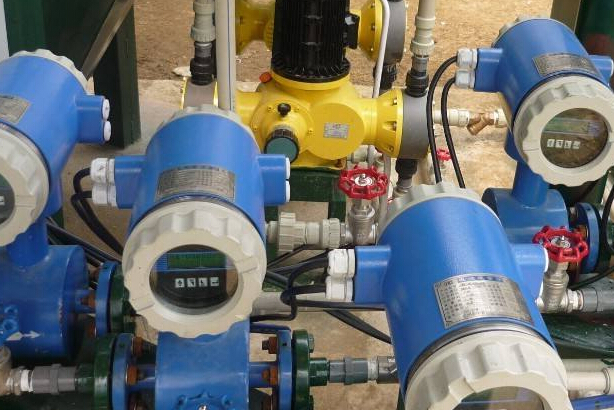 First, 220V power distribution, electromagnetic flowmeter at the present stage of the application of more, usually on the spot industrial 220V power supply, if the flowmeter in accordance with the provisions of the installation, without the need to configure other devices, on the power can carry out the work.220V distribution electromagnetic flowmeter can be made into one or split.
2, 22 v distribution electromagnetic flowmeter is suitable for the industrial spot do not allow the application of an alternating current or consider to choose bottom pressure from the security level of dc field, or by integrating instrument with flow totalizer.especially for electromagnetic flowmeter in power distribution, can choose only 22 v battery power distribution, electromagnetic flowmeter applied at present stage is not too much, the key for some on the spot, there is no power under the conditions of use.In addition, it also has the function of common fault alarm, the upper and lower flow setting and alarm function, the positive and negative phase flow carrying out the switching function, with the function of 485 communication.In addition to the diversity of distribution methods, electromagnetic flowmeters have a very powerful internal role, can be used to measure the flow rate of liquid substances, to measure the forward flow and reverse flow of substances, to measure the instantaneous flow and cumulative flow.Can be made into one and two split type, according to the customer's provisions.
Third, the battery distribution is in the situation that there is no external power supply on the spot, or the battery distribution is made on the spot for safety reasons, can show the instantaneous flow, accumulated flow, can save the cost of drag-and-drop power supply, in a more remote environment, this kind of battery distribution is particularly important.The key disadvantage is to carry out regular battery inspection and replacement.
Porcelain city professional engineering and customer service team is your professional engineering support and guarantee, if you are special engineering, we can also customized for you, 3~4 weeks to ensure high-quality delivery, customer demand is our product demand, to meet customer demand is the essence of our service.