CIXI gear flow meter for polyurethane combined polyether proportional control high pressure foaming machine
sales01@cxflowmeter.com
Polyurethane combination polyether
flow meter
1. Working condition analysis:
medium:
Material A: combined polyether (POL)
Material B: carbon dioxide
Viscosity: POL: 2000cp
Flow: POL: 0-10l/min Carbon Dioxide: 20ml/min
Temperature and pressure: normal temperature. Pressure: 150kg
Power source: pressure tank (injected by the plunger pump)
Detection method: flow monitoring (control the proportion of AB components)
Display: No need to display, just receive a pulse signal.
Specific working conditions: How to realize the monitoring and control of the proportion of the two components on the high-pressure foaming machine used by the customer?
The flow of the two components is transmitted to the on-site PLC through the pulse signal of the flowmeter. When there is a difference between the set flow and the actual flow
(the flow value monitored by the flowmeter), adjust the pump or valve on site to achieve proportional control.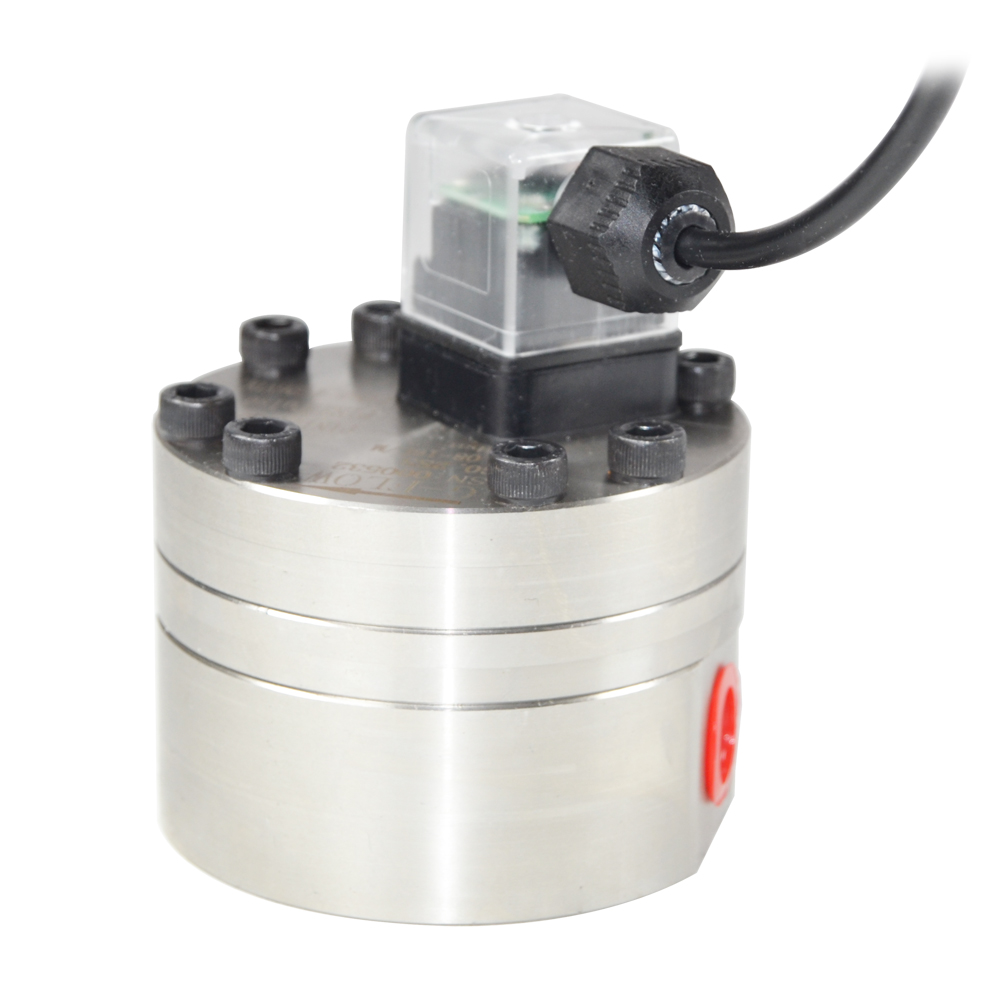 2. Industry analysis:
1. Why use a flowmeter:
Because the environmental protection requirements of the country are getting higher and higher, the foaming agent used in this industry before is mostly freon, which is not environmentally
friendly and needs to be banned by the country. Replacing Freon with carbon dioxide is not only environmentally friendly but also cost-effective. However, there is a problem in this. Freon
can be produced by mixing it in advance according to the proportion, but carbon dioxide cannot be controlled, and the specific gravity can only be accurately measured by a flow meter when it is used.
2. Disadvantages of not using flowmeter:
A. The addition of more or less AB materials can not be found in time, resulting in an increase in equipment scrapping.
B. In the case of uneven dispensing, the staff cannot receive the alarm signal in time, and the original work plan will be disrupted after knowing it. What's more, when the goods are delivered to the
customer, the customer will find that it will have a huge negative impact on the cooperation and will also damage the company's professional image.
If you want to know more about the specific application selection and quotation of CIXI
flow meter
in polyurethane spray foaming machine, please contact winny:
sales01@cxflowmeter.com