Vortex Steam Flow Meter
The first, and the most widely used, is the vortex flowmeter with temperature and pressure compensation. This is an indirect vortex mass flowmeter. In actual use, the density is indirectly
measured through the measurement of temperature and pressure, and then multiplied by the volume measured by the vortex flowmeter to calculate the mass.
Second, the lift-type vortex flowmeter directly measures the quality of the medium. The theoretical basis is: the mass flow of the medium has a certain proportional relationship with the
strength of the vortex, and the mass of the medium can be directly calculated by calculating the strength of the vortex.
The last one is the differential pressure vortex mass flow meter, differential pressure signal +
vortex flowmeter
= differential pressure vortex mass flowmeter. The differential pressure signal
is the pressure difference between the two pressure taking holes at specific positions upstream and downstream of the generating body. The axes of the two pressure taking holes should be
in the same plane as the axis of the generating body. The distance of the pressure taking hole has a significant influence on the size and stability of the differential pressure value. The distance
is short, the differential pressure signal is large, but the stability is poor; the distance is long, the opposite is true. It is very important to choose the appropriate pressure-tapping hole location
through experimentation. Compared with the lift-type vortex mass flowmeter, this instrument is simpler and easier to implement.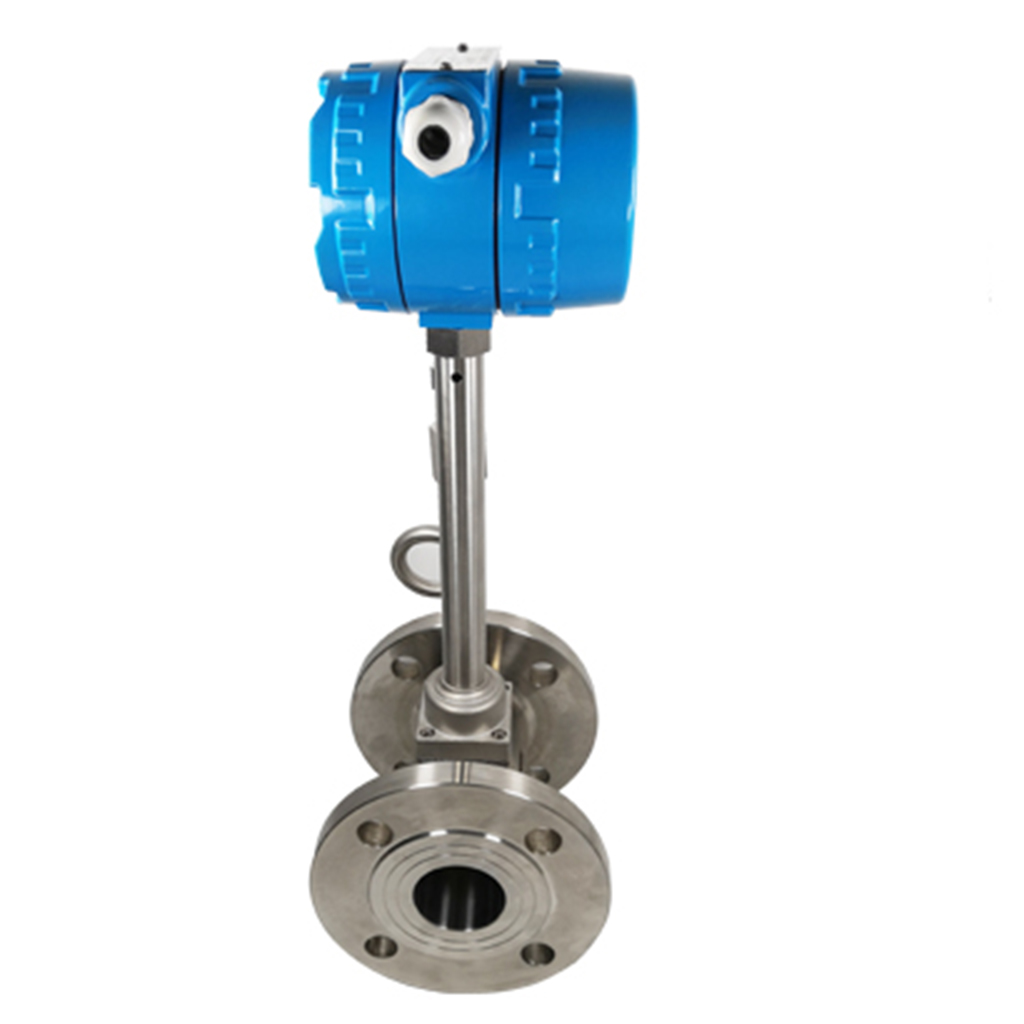 For detailed parameters and quotations, please consult winny:
sales01@cxflowmeter.com